It's almost a year since I took up my current job. All thanks to ME! I've been giving myself just too much stress and more work! Sometimes I really wonder why I did this to myself. Why am I so committed to my work and whatever duties and roles I'm given? When I was teaching, I almost lost myself in mountains of work and didn't have any time to myself. And when I joined my company now, I thought I will have more time to rest and spend with my friends and love ones. But I was soooo wrong!
I'm beginning to wonder if my hard work is paying off. I'm really very tired already! Is this the kind of job I want?
Of Course I Want!
I'm Loving it!
The past 2 months had been crazy! Every day I'm either out, under the hot sun and heavy rain, filming (Yes! I was doing the videoing of the show!) or I'll be staring into my Sony Vaio looking at all the delicious food and editing the show (YES! I'm doing the post-processing too!!). Almost 20 hours a day was spent working on the show. And even till today, I'm still doing the stare-and-drool-and-control-my-saliva kind of work!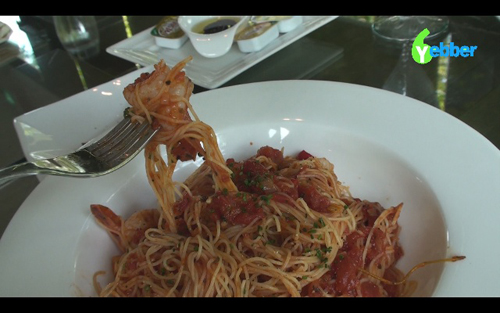 You might think its fun and all, but seriously I'm tried! Tired of having to stare at the wonderful shots of food but not being able to touch or taste it. Tired of having to sit through hours of post-processing and reprocessing and more editing. With more and more projects and exciting things happening at work, I find it hard to keep up. But surely I'm happy that things are falling all in the right place. And thanks to Kris, I am able to concentrate on my work more without having to touch much on the other aspects. If only I had one more pair of hands to help us!
Although I'm tired and drained, I've to say I'm very happy and grateful for everyone who've been there with me all this time. I would like to say a BIG BIG Thank You to the following people and their contribution…
Mr. D aka Mr. DC
Thank you for sharing your experiences and expertise on video production and editing. Have learned a lot from you! Without you around at the beginning of the production, we would most probably be lost sheep struggling to find our way out.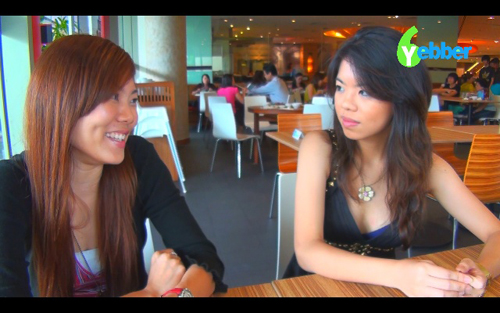 Diana aka molemole
Thanks for taking time off from your lovely children and spent so much time and effort doing the show with me. And thanks for believing in the show and always there giving me encouragement and the push I need to make this show a reality. I hope we will have more chances to work together in the future.
Vanessa aka Vtay
Thank you so so much for your wonderful contribution to the show! I know you've devoted lots of your energy to the show and had to *cough*skip*cough*classes*cough* for some of the filming. Although you're very tired from all your commitments with your school, part-time jobs and your band practice, you still give your best in every show. I hope you'd enjoyed the experience as much as I did.
Having to spend so much time together with my two lovely hosts for the show, I must say they're very professional in all aspect of the show. Although they have no experience in acting and had no scripts to follow (YES! Mostly are impromptu!), I've to give them a big pat on the back. You girls are amazing! One point that I've to highlight is, they're doing this show with me out of goodwill! I don't know how to thank them enough for it!
Thank You!!
Wait! There's more people to thank!
Thanks to the following guests who have given us your time to film some episodes. Hope you all had fun and enjoyed it as much as we did. Look out for your episodes coming ya! :)
Jon aka Lucardia, Bobo aka Brainy Bimbo, Andrea aka Trumpat and Christine aka Reiko.
and last but not least…
Kris aka Krisandro for helping out with the later episodes. I would have gone crazy without you around. Snapping and videoing at the same time!
And my dearest Abang! For accompanying me while I edit the shows on weekends. And being so understanding and giving me the extra time and space I need for this project. Love u lots! Muack!!
Thank You all very very much!
About The Show
"Lunch with Yebber" is a 14-episode video production by Yebber that features interesting places to go for lunch. The first episode of this 8 minute variety show opens with the 2 lovely hosts meeting up for lunch and later tries to outdo each other on anything under the sun! This season which will be released weekly over a period of 3 months covers a wide range of restaurants and cafés to suit almost any taste and budget. The show will be available on Yebber.com channel for FREE!
Latest episode is available for everyone to watch and you just have to register at Yebber to watch the previous episodes. There's also sneak peek for the upcoming episode every week!
Click on banner to watch the latest episode
Hope you will enjoy the show as much as I am producing it!
If you've any questions, suggestions, comments or media inquires, please drop a message or email me at mail [at] claudia [dot] sg.